Events
The Day Nursery will be hosting our annual FREE inflatable fun day open to eveyone on 15th July 2017.
You and your children will be able to enjoy our beautiful exceptionally large grounds which we fill with 10+ inflatables which are all FREE for your children to use. There will be refreshments and lunch available in our Dining area, Facepainting, Games and a Raffle with lots of prizes including with a luxury trip to paris for two! It will also give you a chance to view our nursery or show friends and family where your little one spends their time making great memories with our amazing staff
This year was our most successful year yet!
We had over 400 visitors who enjoyed not only the fantastic weather but also a free show from Jimbo the Partyman. Wonderful live music provided by the talented Daisy Bowlers, incidentally Heather one of the singers teaches our nursery children music every Thursday. We had lots of inflatables, face painting, refreshments and a raffle with lots of great prizes.
Look out for next years fun!
Week commencing 5th September 2016 -16th September 2016
Our Pre-school has taken great delight in sharing this theme with older siblings and making links with favourite Roald Dahl stories.
We are celebrating Roald Dahl week for his 100th birthday and have lots of fun activities planned, including;
Sensory Charlie the Chocolate Play dough
Golden ticket decorating
Character fancy dress across the two weeks
Making BFG dream jars
Making BFG dream catchers
Matilda's book corner
Role play sweetie shops
Bruce's chocolate cake making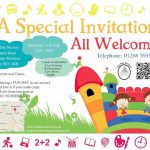 The Day Nursery in Wickford is holding its annual free family fun day on Saturday 11 July from 1pm – 4pm, to celebrate seven successful years of childcare. As well as lots of inflatables for the children to play on, there will be face painting, refreshments, a raffle, live music, and a children's entertainer.
This is the fifth family fun day we've held here at the nursery, and it's really our way of saying 'thank you' to those parents and carers who have chosen us to take care of their little ones. "It's also an opportunity for us to invite the wider community to come along, see the nursery and simply have lots of fun with us!"
So if you're free on Saturday 11 July between 1pm and 4pm and fancy some fun with your children, why not come along to The Day Nursery, Church Road, Rawreth, Wickford, SS11 8SH. You can ring the nursery on 01268 769522, email them at info@thedaynursery.org.uk or visit their website www.thedaynursery.org.uk.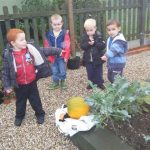 Children at the Day Nursery can't wait for the pumpkins to be ready for this Halloween.
Well done children for growing your own!
A fun event promoting fitness and activity for you children.
It's FREE to come in and its FREE to play on all inflatables.
You will get the chance to check out The Day Nursery and it's beautiful setting.
Parking is FREE and refreshments are available.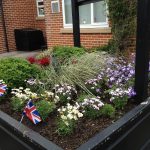 We had a great time celebrating the Queen's Diamond jubilee. The rain did not stop us, we had a fantastic street party indoors.
Look at our union jack cake that our preschool children made. WOW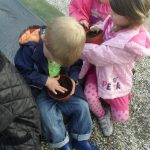 The children have been very busy preparing the soil and at last they can plant some sweetcorn seeds.
We are hoping for a bumper crop of potatoes too.
The children have planted six varieties.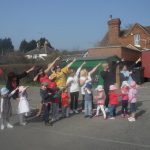 It's all go at the day nursery this week, even the smallest child is doing their bit for sports relief. Watch this space and we will let you know how much we raised! (more…)