The Setting, Grounds and Buildings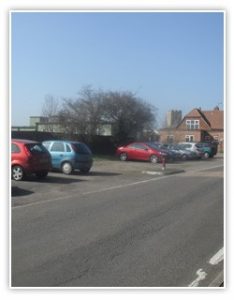 The setting is large and airy.  The Day Nursery has a biometric entry system which means that entry is gained by finger print recognition.  Each room and entrance is CCTV monitored.  We feel this gives our parents the peace of mind that we are doing our best to provide the best security we can for their children.
These premises are ideal for a Day Nursery and the grounds are extensive and picturesque.  Each  room is  resourced for the different stages of a child's development.
The grounds are an integral part of every child's day.We have beautiful shaded areas where children can engage in as many activities as can be thought of. All babies and children have opportunities to experience the outside area throughout the day every day unless it is absolutely pouring!
Our latest adventure has been the construction of a very large vegetable garden. This is already giving opportunities for the very young to become involved with recycling and caring for their environment. Our first crop of seeds have already been planted and are being nurtured in our very modest green house.
The dining room is housed in an air conditioned outer building. This has provided an invaluable space where all the ages can come together and enjoy freshly prepared meals in an environment that encourages children to practice and improve their social skills. As well as age appropriate seating there is a water cooler here to provide children with chilled water to accompany their meals.
Dropping Off and Picking Up
Parking at The Day Nursery couldn't be easier.  There is ample parking for several cars right outside our gate.  So, no need to worry about driving around looking for a parking space or negotiating busy roads with small children.
Is It Safe?
Security at The Day Nursery has very high priority.  We have a biometric entry system.  Parents and staff enter using their finger prints.  Every room including our dining room are monitored by Closed Circuit Television Cameras. (CCTV.) This has proved to be popular and effective.  In addition to this there are daily risks assessments undertaken to ensure equipment and resources are fit for purpose as well as checks on the boundary fences and gates.